The Story Begins with Fanny Brice...
Mention "comedians and plastic surgery" and people immediately think – Joan Rivers. But she wasn't the first. The story starts with Fanny Brice, the comic headliner in the Ziegfeld Follies played by Barbra Streisand in the 1968 musical film, Funny Girl). Brice was the most famous vaudevillian in the nation. According to one description, "She was a lanky teenager with a big nose and a wide mouth," who could walk on stage and, before saying a word, the audience would start laughing. But Fanny wanted to be "more than a sight gag" and "probably wanted to look less Jewish," wrote Barbara W. Grossman, in her biography, Funny Woman. "Ethnicity was definitely not fashionable in the 1920s."
Brice decided to have her nose "bobbed" by "Dr." Henry J. Schireson, a self-styled plastic surgeon with no medical degree and a practice littered with lawsuits. On August 13, 1923, The New York Times reported, "Fanny Brice's Nose to be Scaled Down." The operation took place in the star's Ritz Carleton apartment in Atlantic City. Despite before-and-after photos, doctored by Schireson to show an attractive result, the operation did not give the improvement Brice had hoped would bring her dramatic roles. It just made her less funny.
Six years later, when Brice filed for divorce from Nicky Arnstein, it was "the first time plastic surgery was blamed for alientation of affections," wrote Grossman. According to a brief by Brice's lawyer, Arnstein was so uncomfortable with his wife's new beauty, he sought the company of less attractive women. A divorce was eventually granted.
Doctored, literally by the "doctor"
Doctored before & after photos of Fanny, as printed in a newspaper
Brice, 32, hoped to change her nose
from "prominent" to merely "decorative."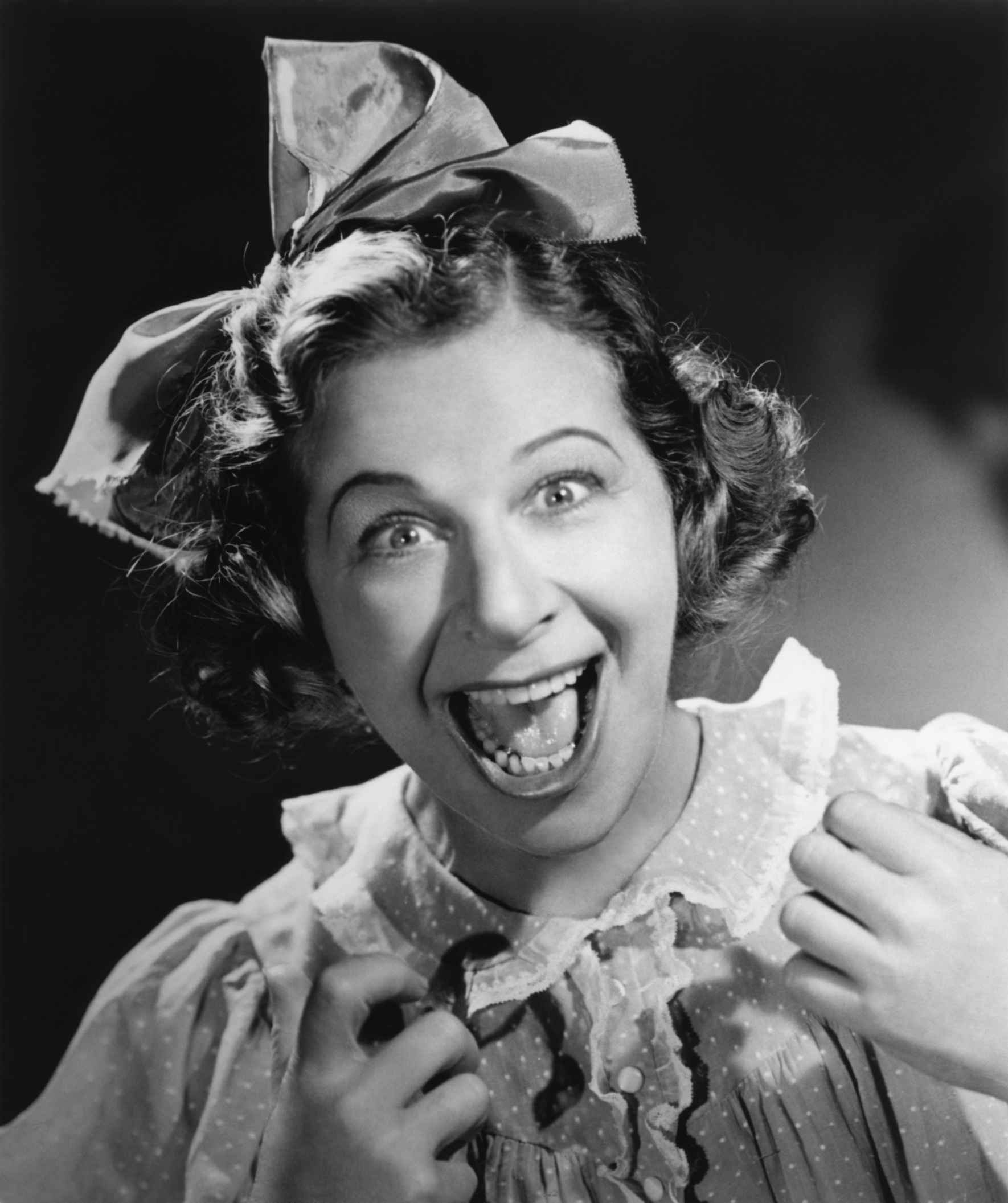 As Baby Snooks
with her nose relatively unchanged